A 30% increase in volumes is expected for Jingold. The Italian 2020/21 campaign will see an increase in production with a total of 18,000 estimated tons. According to the Jingold technicians currently monitoring the final phase, quality is excellent and grades are good.
The harvesting of red kiwifruit of the Oriental Red variety has started and the fruit will be available on the domestic and European market as of mid October. The harvesting of golden kiwifruit will start in October as well, with the arrival of Jingold Bliss (Boerica variety, oblong green with a high sugar content) and Jingold Plus, characterized by a high vitamin C content, double that of traditional green kiwifruits.
The good perspectives for Jingold and the excellent quality expected this year are strongly connected with the attention the company has paid to production management, providing direct assistance to its producers, including specific indications to deal with those phytosanitary problems that may determine loss in production and volumes.
"A very important aspect to tackle phytosanitary problems is a prompt reaction to identify the first symptoms and the following of strict protocols. I believe the attention paid during the productive phase and the support we provide to businesses growing our varieties are responsible for much of our good quality," statedJingold director Alessandro Fornari.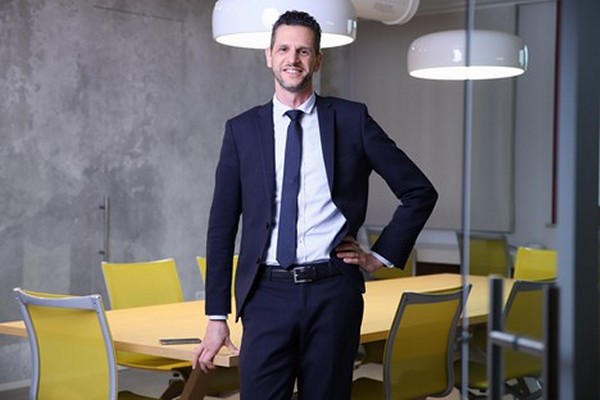 In order to deal with phytosanitary problems, Jingold constantly monitors the symptoms of bacterial canker, eliminating the infected material, and provides producers with healthy verified propagation material. In addition, it covers the entire orchards with nets against the brown marmorated stink bug on top of anti-hail nets and helps optimize irrigation to prevent vine decline.
Jingold thus guarantees complete assistance to obtain good quantities and quality. What is more, Jingold products are developed to meet consumer requirements, with quality standards guaranteed by the brand and diversification based on demand.
"Demand for golden kiwifruits, for example, is reaching and partly exceeding that for green kiwifruit. Jingold currently produces 20,000 tons of golden kiwis in various countries located in both hemispheres so as to guarantee constant supplies. Red kiwifruits are also getting more popular with consumers, who are attracted by their unique tropical flavor and sweetness."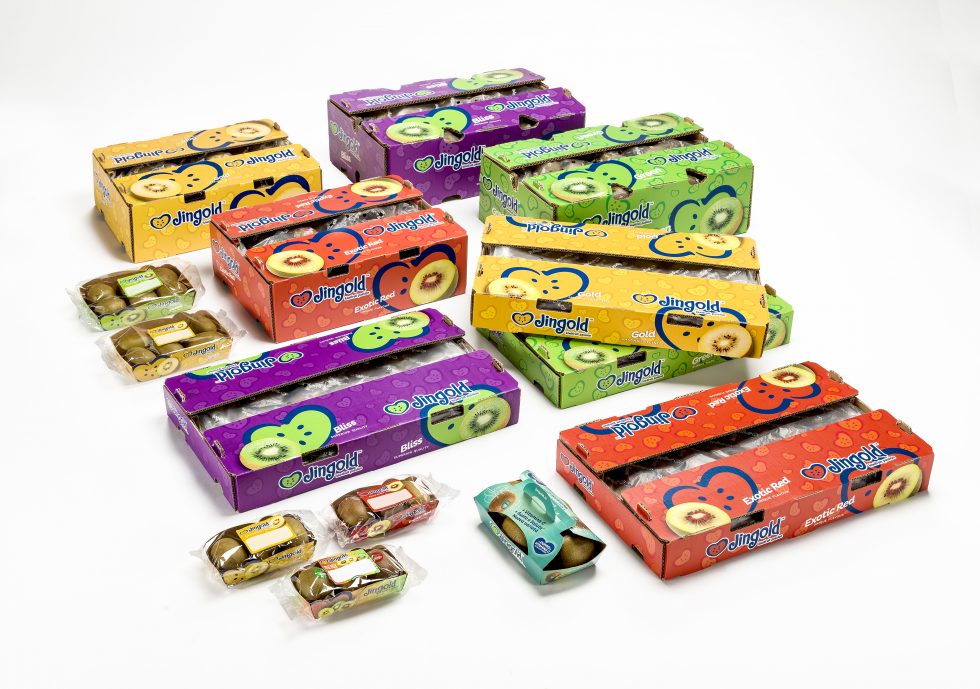 In 2020, Jingold will widen the supply of organic produce and focus on sustainable productions. New packaging will be introduced with trays made of fully recyclable materials, cellulose cells, compostable stickers, laser marking of the fruits and a new graphic design.
Jingold will take part in the Fruit Attraction and PMA digital trade fairs.