Discover the goodness of the Jingold supply chain and the site dedicated to You!
Goodness
of the
supply chain
We have created a site for you, where you can discover peculiarities, nutritional properties of Jingold Kiwis and tasty, new recipes as well as being a place to have fun and stay up to date with all the Jingold events.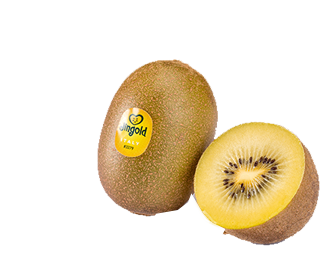 A unique and inimitable fruit.
It is a unique and inimitable fruit, of which Jingold holds the exclusive world patent.
It was born from a long programme of natural selection, conducted by international Institutes of Botany in collaboration with the University of Udine.
The yellow pulp kiwi is sweet, has an extraordinary content of fibre and vitamin C, it is firm and juicy, with an extremely fresh taste that even children like.
It is beautiful to see, with a colour reminiscent of the sun, and it keeps very well in the refrigerator. For all these reasons, it has grown successfully and has quickly won the favour of consumers in many countries around the world.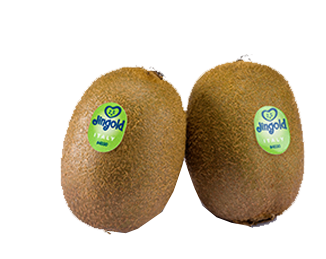 Much more than a fruit.
It is a symbol of well-being, energy, healthy eating habits. The green pulp kiwi comes to the tables of ever larger swathes of the population because it is good and good for you. Rich in vitamin C and fibre, recommended by doctors and dietitians, it is always present in low-calorie diets.
It is above all women who choose it as an ideal product, because it is good for both the body and the palate.
Jingold selects the best green pulp kiwis from the two hemispheres, harvested at their right degree of ripening and ensuring their quality.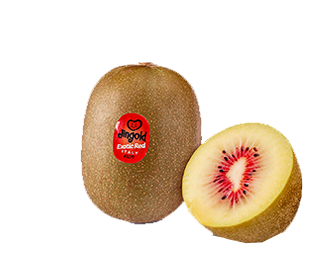 Tropical taste
It is an extraordinary kiwi, characterised by great sweetness, an exotic tropical aftertaste and excellent organoleptic properties.
The Rosso Oriental Red® kiwi is a Jingold world exclusive, an absolute novelty destined to change the kiwi scenario. It is a completely natural product, cultivated by Jingold producers in the best kiwi-growing areas of Italy. It has unique organoleptic properties, excellent durability and extreme sweetness, which make it particularly appreciated, especially among younger consumers.
From the external point of view, it is fuzz-free and with a slightly lighter colour of the skin. Inside, the golden pulp is characterised by the presence of a red heart in the centre.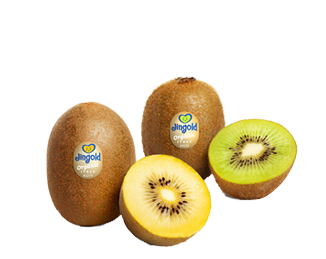 100% natural
For those who love the best of nature and want to immerse themselves in the Bio universe: a delicious kiwi with the same sweet taste, juicy and thirst-quenching.
Respecting the environment and the love for it, all our kiwis are grown with passion, without the use of synthetic fertilizers, respecting the strict protocols in force and always guaranteeing a maximum expression of goodness.
Choose the kiwi that is right for you, sweet and natural or refreshing and original.