Our pact with the earth is renewed each and every day, and is based on respect.
Jingold's activities are organised in such a way as to minimise pollution at every phase of the supply chain.
Use of low impact techniques
Corporate social responsibility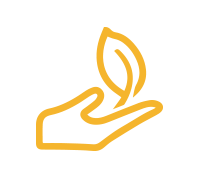 There are many of us within Jingold, with different stories and skills. But we share an idea of enterprise.
We believe in an agriculture capable of feeding people without impoverishing the planet.
We believe in work capable of creating well-being and wealth without destroying resources.
We believe in sustainable and responsible globalisation, in the health and safety of workers.
Jingold is a member of Sedex, the international network of companies for the control of workplace safety: the body verifies and certifies not only the quality of the working environments, but also respect for trade union rights, labour standards, the absence of exploitation and underage workers.
Jingold supports the Business Social Compliance Initiative (BSCI), which recognises international trade as an essential vehicle for people's prosperity and social economic growth.
Jingold has adopted a Code of Ethics that encompasses the fundamental principles and guidelines that must direct the behaviours of all those who work in and with Jingold, with concrete commitments regarding legality, safety and the healthiness of the products, transparency, sustainability and respect for the person.