Here's what
we do for you.
Jingold aggregates and protects producers and consumers, controls the goodness of the supply chain, the production and harvesting of the kiwis, proposing itself as a reliable and complete interlocutor of retail distributors, guaranteeing growers the promotion and positioning of the brand on the market.
Jingold is present in both hemispheres, and for this reason, can guarantee continuous production throughout the year:
The continuity of supply allows a constant replenishment of the sales points, with the possibility of creating customer loyalty and always offering fresh products.
Jingold offers operators promotional support to help them in the sales activity:
The products are recognised by the consumer, and for this reason, they are a great business opportunity.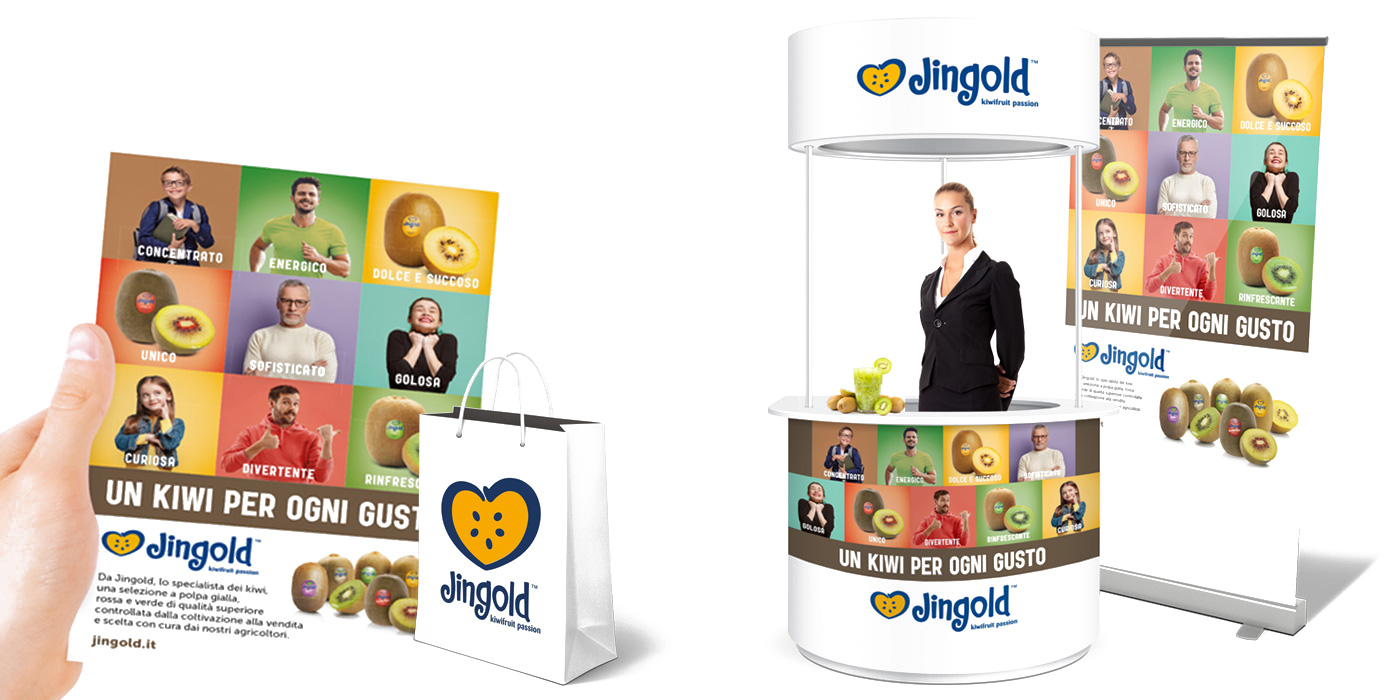 Jingold kiwis arrive at the sales point in colourful, impactful packages. The different formats meet the needs of distribution as well as those of consumers.